Our
Happy

Visitors
"Really enjoyed our stay! Loved the 2 bedroom apartment, kids were in the pool every day for hours. Staff were lovely and helpful. Such a peaceful place. We left happy. Would stay here again definitely."
TripAdvisor Review
Set in the scenic Manning Great Lakes on the Barrington Coast of New South Wales, Serenity Diamond Beach provides well-appointed beachfront accommodation in proximity to national parks, pristine beaches, estuaries and littoral rainforest.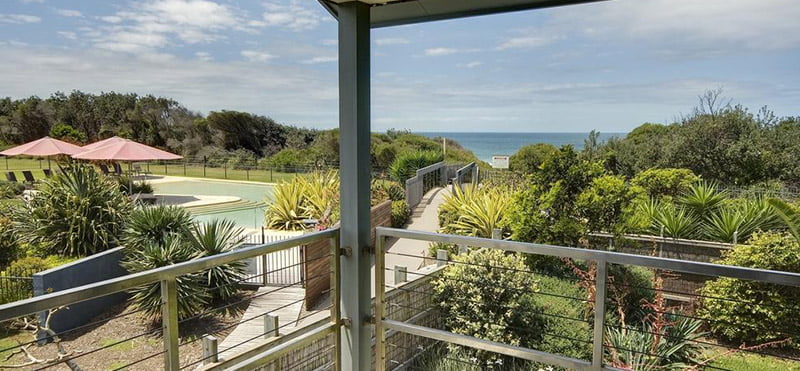 ---
Seaside amongst a variety of nature
The waterways, national parks, forests and beaches of the Manning Great Lakes area provides holidaymakers with numerous options in which to relax and enjoy.
---
Resort Temptations
Serenity Diamond Beach is set just metres behind Diamond Beach, a six kilometre stretch of white sand that offers superb walking, fishing, surfing and even dolphin watching. Within the resort itself, there are two pools, a tennis court and a volleyball court.
Offering beachfront seclusion just 25 minutes drive from the townships of Taree and 20 minutes to Forster, Serenity Diamond Beach is the perfect getaway for both couples and families.
---
Tallwoods Golf Course
Approximately 5 minutes drive from the resort is Tallwoods Golf Course, which was designed by one of the world's leading environmental golf course designers, Dr Michael Hurdzan.
Tom Ramsey, renown golf writer and judge on US Golf Magazine's Top 100 courses in the World, called the course "a collection of holes that are challenging and stimulating, all difficult but not impossible, always exciting and always individual".
---
Lake Cruises
Take a full-day cruise from Forster into the Great Lakes Region, where you'll see stunning scenery and the chance of spying playful dolphins.
Dolphin cruises also run every day at 10:00am (weather permitting), from December through to May. Cruises take roughly two hours and include morning tea.
Whale watching cruises run from June 1st to the end of November each year. Cruises depart every day at 10 am (weather permitting), run between 2 and a half hours and provide morning tea.
---
Gloucester and Barrington Tops
Take a day trip to Gloucester and Barrington Tops and enjoy splendid scenery, rainforest walks, horse riding, vineyards, river cruises and restaurants.
---
Stroud Heritage Walk
Follow historic Thunderbolt Way through gorgeous hinterland to the township of Stroud. Founded in 1826, Stroud has a walk which takes you to 36 heritage sites.
---
Ellenborough Falls
Ellenborough Falls, the second highest falls in the southern hemisphere, is located approximately 100 kilometres from the hotel. You can access the falls by travelling on the Tourist Drive 8 to Elands from Taree.
---
Wineries
Cassegrain Wines is located approximately 50 minutes drive from Serenity Diamond Beach, just south of Port Macquarie. Owner John Cassegrain uses French heritage wine making techniques dating from 1643, coupled with Australian technology, to produce a range of superb premium, reserve and limited release wines.
Water Sports
Fishing
Surfing
Swimming
Scuba diving