Our
Happy

Visitors
"Had a great family holiday here, villa was spacious clean and had all the comforts of home, including a BBQ, resort has 2 good pools, access to a large quiet beach and there is plenty to do in the area."
TripAdvisor Review
Barbecue
All of our accommodation options feature a private barbecue for your convenience. Our self contained villas and beach houses have stunning outdoor areas where you can enjoy your barbecue.
---
Car Parking
Majority of our guests will require parking, there is one space provided per beach house or villa. If you do require additional parking spots or are looking to park a boat or boat trailer, please speak to your reservation agent at time of booking. We just ask that guests refrain from parking on the grass.
---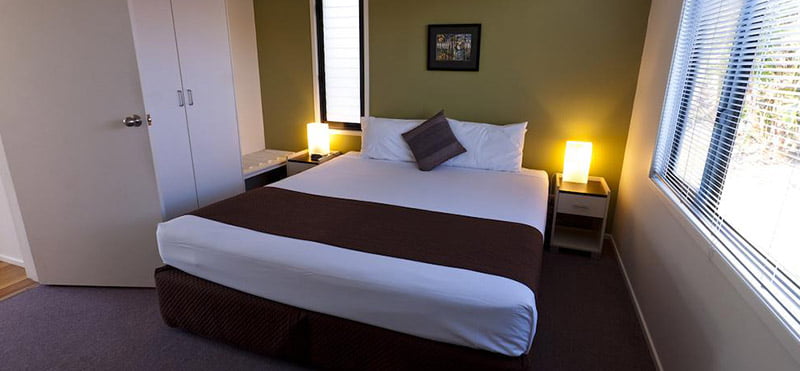 House Keeping
Your relaxation and privacy are a top priority, and given the fully self contained nature of the Resort, your villa or apartment is not serviced on a daily basis. Mid-week services are performed for stays of more than seven days. Should you require additional services, housekeeping will gladly provide either half or  full services for an extra cost (please see Reception to book this).

A half service includes changing towels, making beds and sweeping floors, and a full service includes changing all linen and a full villa clean.

2 Bedroom Accommodation: Half Service:  $30 Full Service: $60
3 Bedroom Accommodation: Half Service: $45 Full Service: $90
---
Laundry
A washing machine and clothes dryer are located in each villa and apartment. Additional laundry detergent can be purchased at reception if needed. For more information on our laundry services, please speak to your reservation agent at time of booking.
---
Liability
Please be aware that you will be liable for any damages to the guest room and the property within, or for any items that have been removed or rented without being returned by the end of your stay. These include but are not limited to furnishing, linen, towelling and electrical appliances.  If any items have been discovered missing or broken, you will be charged to the credit card you provided on check-in.
---
Noise
We have a commitment to provide all guests with "quiet enjoyment", and as such, we request all guests be conscious of others. Standard residential sound limitations are applicable from 10pm daily.  We enforce a strict NO PARTY POLICY.
---
Outdoor Activity Equipment
For your enjoyment  we do have additional outdoor activity equipment available for use free of charge. Equipment available includes tennis racquets and balls, table tennis equipment, basketballs, volleyballs and soccer balls.
---
Outdoor Gym
The Serenity Diamond Beach outdoor gym is located next to the tennis court. Our outdoor gym features all the space you need to stay fit and healthy during your stay. All children under the age of 16 require adult supervision at all times when accessing the equipment.
---
Pets
Pets are not permitted to stay at Serenity Diamond Beach. However, animals specially trained to assist individuals who are vision-impaired are welcome if papers are presented.
---
Reception
Reception is open from 8am to 5pm midweek and 9am to 4pm weekends. For after hours assistance, please dial 9 from your room or contact us on 6559 2719 and you will be transferred to our after hours mobile.
---
Smoking
All accommodation is strictly NON-SMOKING indoors.  An additional cleaning fee of $100 will be charged to cover the cleaning of curtains and upholstery in the event of guests smoking indoors. Strictly NON-SMOKING within pool areas.
---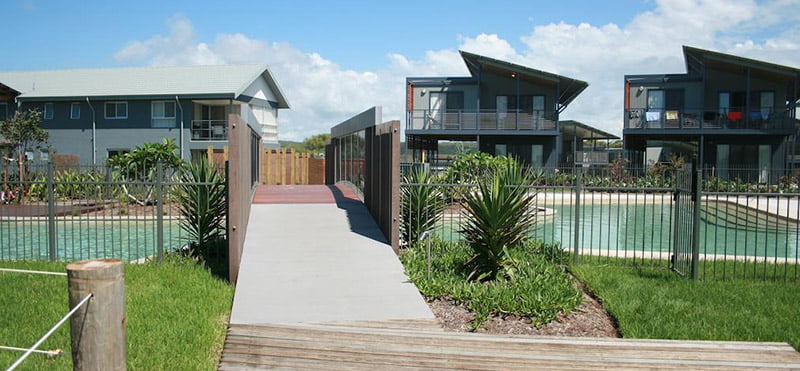 Swimming Pools
There are two swimming pools available for guest use, one on the beachfront, while the other is located beside the children's play area.  Children under 12 must be supervised by an adult AT ALL TIMES.
Guests are asked to be considerate of those staying in rooms adjacent to the pool by keeping noise levels to a minimum, particularly in the early morning and evening.  For safety reasons, glass must not be taken into the pool area. Strictly NON-SMOKING within pool areas 
---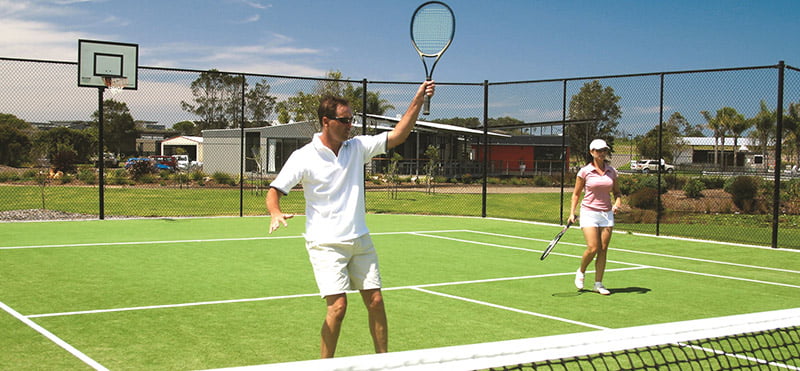 Tennis Courts
The Tennis Court is available from 7am till sunset. There is no charge, although bookings for the court (to be made in one hour blocks) need to be made via Reception. Racquets and balls are available from Reception.  Children 12 years and under must be supervised by an adult at all times.
---
 Playground
Serenity Diamond Beach features a children's playground which can be found opposite the reception area.